〉

I don't care what it is, I care what it looks like

〈

—C.J. Cregg
campaign archives
ON THIS DAY
18 May

2006: Bobbie Norman died.


---
WE ARE CURRENTLY EDITING OVER 2,272 ARTICLES, AND YOU CAN HELP.
improve articles • expand stubs
---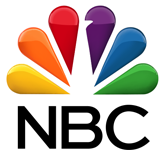 Please note that The West Wing Wiki is an unofficial resource and is not endorsed by NBC, Warner Bros. or the producers of The West Wing.